Moving into a new place can be extremely dauting – right from getting all the important furniture and appliances you need to making sure you don't exceed your budget. But deciding to get expensive appliances like a tv on rent will significantly reduce your overhead costs thereby allowing you to focus your time and money in places where it's most needed.
Buying heavy appliances like refrigerators and washing machines increases the money you need to invest significantly, and not to forget, the extra expenditure you'll have to make when you need to these repaired. When you rent, most washing machine rental or refrigerator rental stores will provide you with a manufacturing warranty, which basically means that if you get a damaged item, they will replace it or provide repairs at no additional costs.
Another big advantage of getting big appliances like a tv on rent is that you don't need to worry about lugging that bulky television with you every time you need to move homes. Many appliance rental providers will even help you move your appliances if you are moving in the same city. Else, you can always return the appliance and rent a new one when you shift.
Renting is easy. From weeks to months, home appliances can be rented for a flexible amount of time. You have a wide variety of appliances to choose from, and you don't need to bother yourself with delivery, maintenance, and other tedious decisions.
Here are 3 'must-have' appliances you should rent for your home
1. Refrigerator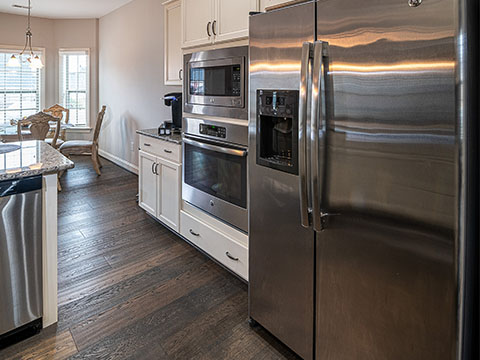 Can you even imagine what life was like before people had refrigerators? And especially during the summer months? It's impossible to think of a home without a fridge. Whether you want to store that yummy pizza and eat it for breakfast in the morning or wake up and chug a glass of cold milk, a fridge is one of the most, if not the most, important appliance in your home.
Getting a fridge on rent for your home is probably the first investment you should make when setting up your home. And you don't even need to buy a high-end fridge when most refrigerator rental providers will be able to help you find exactly what you're looking for, within your budget.
2. Washing Machine
Whether you're a college student, a young adult, or even a homemaker, no one has the patience to wash clothes by hand on a daily basis or even afford to give clothes to a laundry every day. When you rent a washing machine, you don't need to worry about spending too much money since most washing machine rental providers allow you to rent the latest, high-end models at a fraction of the cost.
Choosing to rent a washing machine is also a great way to figure out what kind of appliance works best for you. You wouldn't want to invest in a ton of money buying a washing machine that doesn't fit in your house or looks extremely out of place.
3. Television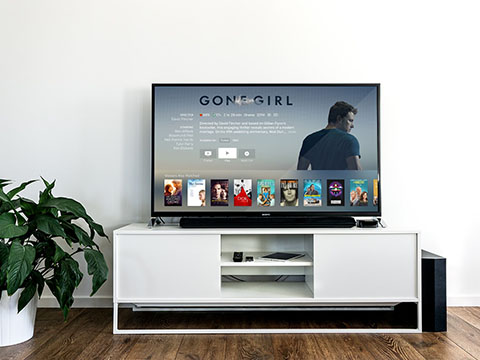 In the age of Netflix and Amazon Prime, there's no better feeling than being to able to hook your laptop up to your swanky flat-screen and watch the latest episode of Rick and Morty or your favourite movies. But that doesn't necessarily mean you go out and buy the latest 64-inch plasma screen – it's better to just get a TV on rent!
Your rental provider will deliver the TV to your home and set it up for you. It's extremely easy to rent appliances like a TV, and appliance rental provider like Rentickle are always available to help you choose the perfect television for you home.
Setting up a new home or even revamping your home isn't an easy task. There are so many things to consider, and the last thing you need to worry about is burning through your savings. If you are looking to avoid the hassle and cost involved with buying and owning appliances, getting appliances like a washing machine or a fridge on rent is a perfect idea.