Traveling via bike is the best way to explore a new city. It's a fascinating way to get to see the sights and meet the locals with the wind blowing through your hair. Buying a bike, especially if you're not going to use it on a regular basis, can get expensive. Top that with maintaining it and worrying about flat tires and whatnot, you will end up spending a lot more than you bargained for. That's why bike rental services are so popular.
Indian cities, with all their hustle and bustle, are perfect places to rent a bike. You don't need to worry about investing in an expensive bike if you're heading out on a road trip; you can just rent one.
Having your own transport can make getting around the city extremely easy and you don't need to rely on local transport which is oftentimes crowded and late! Opting to get a bike on rent is a casual comfortable and easy way to make sure you can zip around and get the most out of your holiday.
But before you decide to rent a bike, keep these 5 super important tips in mind:
1. Choose your ride carefully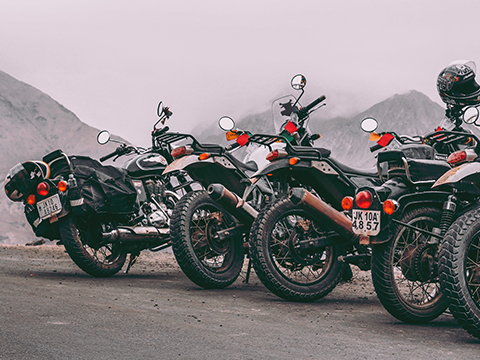 When you think of road-trips, you immediately think of a Royal Enfield. But that isn't the most comfortable long-distance bike you want. It's easy to fall in love with its classic look and thump-thump-thump exhaust. But it's not the most comfortable ride, especially at higher speeds.
Most bike rental providers offer you a variety of bikes that are best suited to Indian roads, and even motorbikes which are perfect for off-terrain roads. When you rent, you can try out different bikes to see which one suit you best.
2. Don't carry too much luggage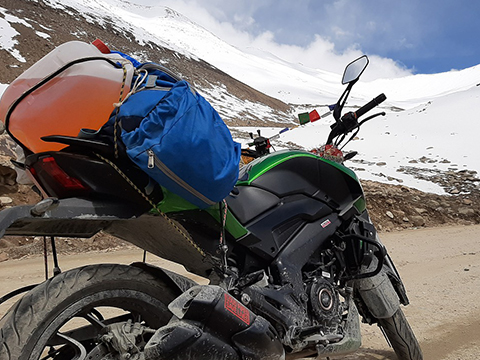 It's easy to get swept away when you're packing for a trip, but as the case with any trip you decide to take, pack light! And come on, you don't really need all those ten sets of clothes for a three-day road-trip!
Planning your trip in advance will allow you to check for rest stops along the way where you can freshen up and brush the dirt off your clothes. You're allowed to get a little dirty on a road-trip, especially when you've got an amazing bike on rent!
3. Don't forget essential biking accessories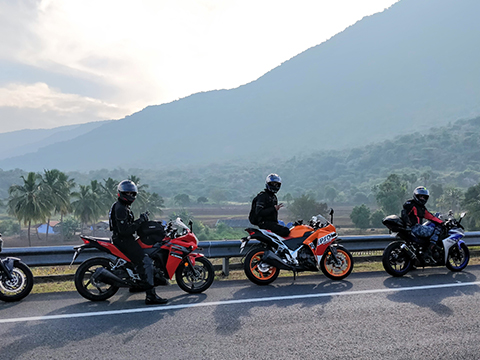 Every biking road-trip needs biking essentials like gloves, jackets, and helmets. (Be safe. Always wear a helmet!) And these can be quite expensive. Good quality biking accessories are a must when you go road-tripping.
Most bike rental providers will also be able to offer you bike accessories on rent, and you should check those out instead of purchasing them. Also, it just makes sense to rent a bike and other essential items from the same bike accessories rental provider.
4. Rent from a reputable provider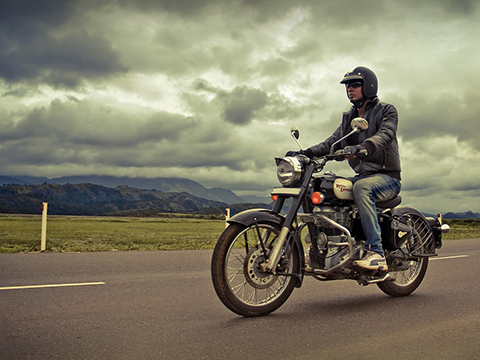 With the number of people going on road-trips and wanting to invest in two-wheelers, the number of services providers has gone up drastically. But you need to make sure you're getting your bike on rent from a reputable provider. These retailers will have access to the best bikes in the market and they will be able to provide you with vehicles which are in the best condition and not likely to break down on your trip.
Check out reviews and ask around before renting a bike to get a good idea about what people are saying and what they thought of the bikes they rented.
5. Renting is way cheaper than buying a bike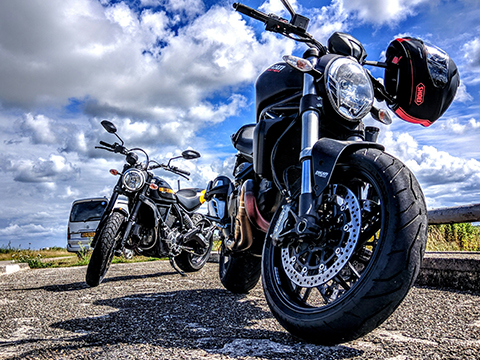 The cost of renting a motorbike will vary depending on the kind of bike you rent. Online bike rental services like Rentickle can offer you multiple choices to choose from and you can pick a bike which suits your needs the best.
Remember to make sure to not damage the bike in any way because you might have to pay for repairs. It's always advisable to rent a bike that fits within your budget and you can go on your road-trip without any additional stress.
Renting is cool. It's easy and stress-free. Whether you need a two-wheeler for everyday use, or you need a bike for a road trip, renting a bike allows you to get up and go as you please.
With Rentickle, you get access to the latest bikes in the market at a fraction of the cost. So, rent your favorite bike and head out on that road-trip right away!