If you're not a fan of sweating it out in a crowded guy but love working out or are just getting started, getting gym equipment on rent at home isn't a bad idea. It gives you the freedom to workout whenever you want, right in the comfort of your own home.
It's easy to get swept up in the start-of-year resolutions and sign up for a gym. But that can quickly begin to cause a dent in your pocket if you don't use your gym regularly. It's only human to have a blip and find your motivation levels at zero. And all the money you invested in getting that membership and buying new gym clothes was pretty much a bust. Sounds familiar? We've all been there.
But when you decide to rent gym equipment for your home, you can exercise at any time. This especially useful for folks who work from home or ones who spend far too much time at the office. You have the option of getting in a quick workout before you start work in the morning, or later in the evening, while watching your favourite TV show. You could even get in some exercise if you decide to take a break from working.
Whether you want to workout for a short period of time or simply try out gym equipment like a treadmill before choosing to buy it, there are a number of advantages of getting a treadmill on rent at home and enjoy the benefits of having a home gym.
Here are 3 reasons why you should choose to get gym equipment on rent for your home:
No long waiting lines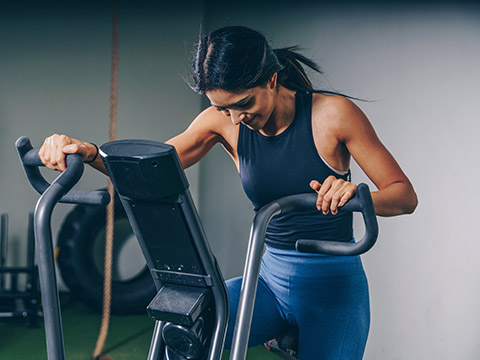 There's a fair chance that you will have to wait for your turn to use the treadmill or the weights in a gym. So many patrons come to workout, and it's only natural that not every piece of equipment will be free to use whenever you want. But when you rent gym equipment for your home, you have the freedom to workout whenever you like, and even if you do share the equipment with other members of your family, it's highly unlikely that you will need to wait for your turn.
But don't rush into renting gym equipment. Make sure you take time to read reviews and ask around before you go. Most gym equipment rental stores will have customer reviews on their site and that will give you a good idea about the kind of equipment they provide, especially when you're investing in expensive equipment like a treadmill or getting a home gym on rent.
Clean, hygienic, up-to-date equipment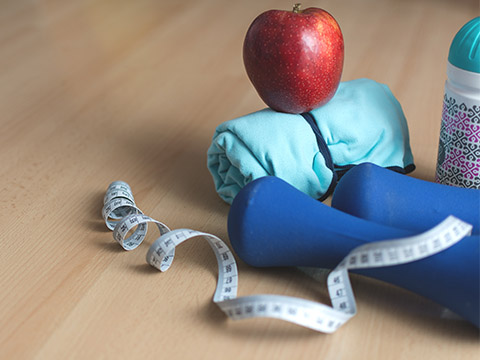 While most gyms might have a lot of machines and some of the latest equipment, you really can't tell how frequently they are cleaned. A lot of gyms have outdated equipment or machines that aren't in the best of conditions. And not everyone can afford to or want to buy to latest models for their homes. Sometimes, friends might recommend investing in older, second-hand gym equipment but that isn't advisable because if you require any maintenance, it might be difficult to find someone who can repair an old model or find parts for it.
Most gym equipment rental stores will be able to provide you with the latest and best models at a fraction of the cost. The biggest benefit to renting is that you always get the latest equipment. Once it's outlived its lifespan, you can return it and refresh your collection for just a small fee.
Renting has more ROI than a gym membership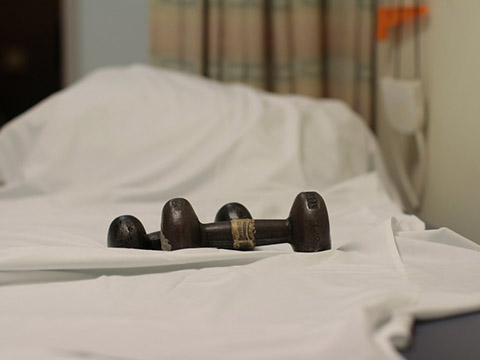 Really, that's not as technical as it sounds. Basically, when you decide to get a treadmill on rent or a home gym on rent, you have the freedom to exercise whenever you want, right at home. Most of us invest in gym memberships but find ourselves slacking and not making the most out of it which in turn just means we've wasted a whole lot of money.
Gym equipment is expensive, and not everyone wants to spend more than half their savings on it. But when you rent gym equipment, you can choose to get exactly what you need to make sure you stay fit and achieve your fitness goals.
Rentickle offers you a whole lot gym equipment to choose from. Let us help you achieve your fitness goals!