Making sure you get a good sleep is important to everyone. And considering you spend a lot of time in bed, you really a good bed that's comfortable, relaxing, and supportive. A bad mattress can lead to numerous muscle aches, back pain, and a restless night's sleep. Investing in a good, sturdy bed can quickly become an expensive affair. But opting to get a bed on rent saves you from spending a lot of money on getting the perfect bed.
When you decide to rent a bed, you can try out different styles and mattress, and choose what works best for you. It also gives you the chance to figure out how the bed looks in your bedroom, and you can always look to change it, depending on your needs. Tastes and preferences change, which makes renting your furniture an obvious choice. You don't have to commit to a couch or bed forever – swap it out when you get bored or want something new!
Most mattress rental stores will help set up your bed, so you don't need to worry about assembling the bed frame all by yourself. And the best part? If you're getting a bulky mattress on rent, you don't need to worry about carrying it all the way to your home. Your mattress rental provider will deliver it straight to your doorstep. Let the delivery guys handle everything while you focus on other important things.
Keep these 3 tips in mind before you decide to rent a bed or get a mattress on rent:
Take the mattress for a test drive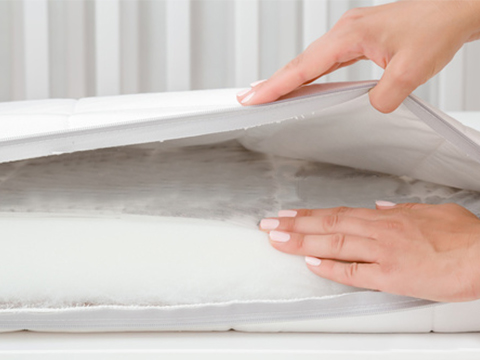 This is probably the best part about renting. If you're thinking of investing in a mattress, but aren't sure which one is the best, you can always get the mattress on rent and try it out for a couple of weeks or months, before making a decision. It's a big decision and you shouldn't rush into buying the next best bed you see. Take your time, evaluate multiple options, talk to your mattress rental provider, and select the best bed for you.
Keep the size of the mattress in mind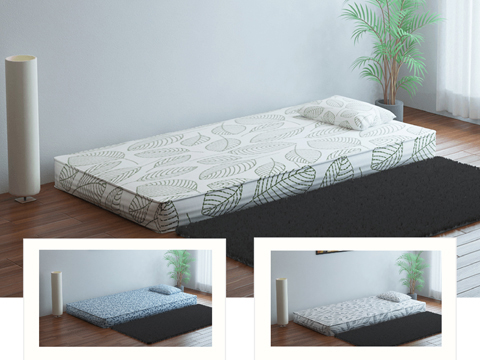 It's easy to get carried away when you find that perfect bed, but make sure to check if it will fit in your bedroom. You need to make sure you have enough space to move around freely in your room, and if your bed takes up all the space, you'll end up feeling extremely claustrophobic. Renting allows you to figure out exactly what type of bed works best for you. Get a single bed on rent or a double bed on rent – try out both. Even if you sleep alone, it doesn't mean you shouldn't be comfortable.
If it looks good, it'll feel good
You always pick the fanciest clothes to wear, so why not choose an attractive looking bed? Your bed should be inviting – which means it should look and feel good. Right from stylish headboards to deciding whether you want a metal or a wooden frame for your bed – there are so many options to choose from! And getting a bed on rent allows you to try out all the different options.
Your perfect bed doesn't need to be expensive. It has to be comfortable for you to sleep on, and it should make you want to fall asleep as soon as your head hits your pillow. No one wants to come home after a long day at work and struggle to fall asleep. A cheaper bed might seem okay in the short-term, but it's definitely not good for you in the long run.
We've launched a whole new set of beautiful single and double beds for you to choose from. Get in touch with us today, and let Rentickle help you pick your perfect bed!