Picking out bedroom furniture for your growing kid can be a task. Choosing children's furniture, such as bed, tables, and wardrobes can be challenging, especially for first-time parents.It might seem frivolous to invest in expensive furniture for kids when you can just rent furniture and return it when you don't need it anymore.
When you decide to get kids beds on rent, you don't need to worry about the fact that your kid will one day outgrow the furniture. Use the bed until you need it, and then give it back when you don't need it anymore.
Furniture rental stores also provide you with multiple options to choose from, so if you're planning to decorate your child's room in a specific theme, you can get exactly what you're looking for.
While it is a great idea to ask your kids how they would like to decorate their room as they grow bigger, it is also important to keep in mind that they will outgrow all the furniture you invest in, and you should draw up a budget and stick to it.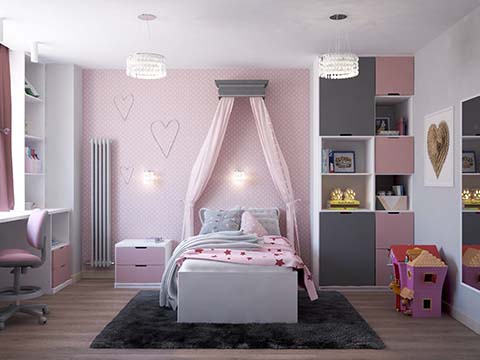 It is also extremely important to figure out for how long you will require a particular bed or wardrobe before they are too small for your kids. If your answer is anywhere between 6 months to a year, you might not want to invest half your savings in purchasing that item.
This holds true for more than half of the furniture you need for your kids. Long before you know it, beds become too tiny, tables and chairs become short, and there will be a bunch of stuff they don't need anymore.
Every parent wants their kid's room to look perfect. You wouldn't want your 12-year-old sleeping on a bed that's meant for a grownup, or vice versa. Renting allows you to get the perfect kids beds on rent without burning a hole in your pocket.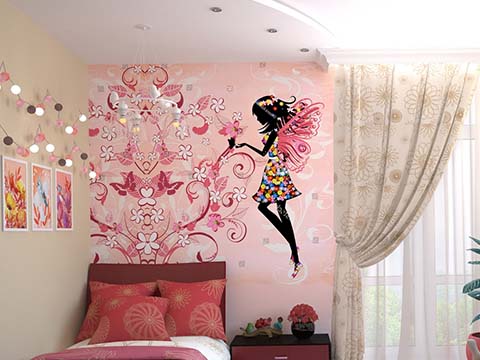 You won't require much space to store your new-born's clothes and other essentials. But as your kid grows, you need bigger space and that small closet isn't going to suffice. Getting a kids wardrobe on rent allows you to replace it whenever you want with a bigger one.
If you have kids who want to keep up with the latest trends, rented furniture allows you to do just that. In fact, Rentickle offers you multiple furniture themes like, 'Race Car', 'Safari Jungle', 'Space', and 'Aqua'.
Most furniture rental stores also offer packages which could include beds, wardrobes, and other kiddie furniture you will need. You can also get kids furniture on rent for special events like birthday parties, holidays celebrations, and more.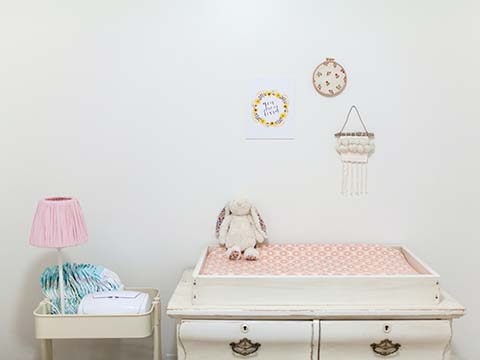 As your kids grow, you will require more space to store their clothes and belongings; you would even need to upgrade their desks and chairs, and other essential furniture. Getting kids wardrobe on rent is a great way to upgrade it whenever you need to without having to worry about spending any extra money..
When you decide to get your kids furniture on rent, it's imperative to figure out pricing, delivery details, maintenance costs, and other specifics that are important. Are there any extra service fees? Do you have to pay for shipping? Knowing the complete costs of furniture rental will help you plan your budget.
You should also avoid getting any glass furniture for your kid's room. They can break it easily and hurt themselves. Remember to invest in kid-friendly furniture.
You should never compromise on your kid's comfort. They will spend a lot of time in their rooms, and as a parent, you need to make sure it is comfortable for them. Shopping for furniture can be very time-consuming, and getting custom-made furniture to fit in your kid's room could be really expensive.
If you can rent sofas and kitchen appliances for your house, why can't you rent furniture for your kid's room?