We love it when you tell us about your experience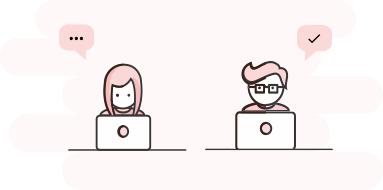 shikhin.mehrotra@gmail.com
Placed on August 23, 2017

I ordered a Livpure RO Touch 2000+ from Rentickle. The service was fantastic and the sales team was very supportive. They have a great variety of appliances and furniture and I would highly recommend Rentickle to anyone.


kanav.zatak@gmail.com
Placed on April 27, 2017

I bought a double bed gamma with storage. Amazing Product. Would definitely recommend to others about this. Very much impressed by the quality.


pachaurigarima88@gmail.com
Placed on December 28, 2016

I came to know about the website through our company as rentickle visited our company campus. I contacted for some stuff that i find in their website and the kind of service they have delivered to me was very quick and amazing. The stuff was upto the mark and the people with whom i coordinated from initiation of the order till the delivery was very cooperative and process was very smooth and streamlined. Thanks rentickile for the stuff and will surely refer you to my friends..


flyhigh.manisha@gmail.com
Placed on August 13, 2016

I got to know about rentickle.com through my sister and thought lets give it a try of doing my house with the furnitures on rent. Didnt know it would be so hassle free and smooth process from step 1 till the end.The experience was just amazing. Very patient group of people, very cooperative. Each and every staff of rentickle is very polite and give their best to make a client happy. I am feeling so great to see my house the way I wanted it to be. Thanks so much team rentickle. All thebest, spread more smiles the way you have been doing,and keep growing. Love Manisha