We love it when you tell us about your experience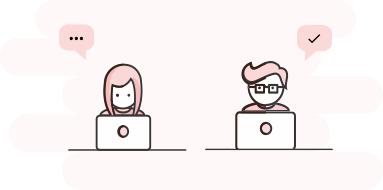 I ordered my work desk from rentickle amidst the covid-19 lockdown and the order was processed in a jiffy unlike other rental companies. The staff immediately called me and finished the formalities in less than a day and in 2 days I got the product. The product got delivered in perfect condition. Super happy with the customer service.


Placed on August 23, 2017

I ordered a Livpure RO Touch 2000+ from Rentickle. The service was fantastic and the sales team was very supportive. They have a great variety of appliances and furniture and I would highly recommend Rentickle to anyone.



I bought a double bed gamma with storage. Amazing Product. Would definitely recommend to others about this. Very much impressed by the quality.


Placed on December 28, 2016

I came to know about the website through our company as rentickle visited our company campus. I contacted for some stuff that i find in their website and the kind of service they have delivered to me was very quick and amazing. The stuff was upto the mark and the people with whom i coordinated from initiation of the order till the delivery was very cooperative and process was very smooth and streamlined. Thanks rentickile for the stuff and will surely refer you to my friends..