From eating, sleeping, playing and studying - A kid's life is mostly spent in their living space as they continue to grow up.
That's why it's even more important to pay attention to it in order to keep the excitement alive in kid's interests; since themed bedrooms are pretty much the attraction these days, it's the ideal way to revamp your kid's bedroom.
Themed bedrooms are also great because they allow the creativity to flow amongst kids and keep their passion alive through-out!
The ideal way to transform your kid's room is by bringing in more bright and vibrant colors in their space along with themes related to their interests so that there's never a single dull moment.
As kids grow their tastes and interests also changes with them. That's why Rentickle has come up with four creatively designed themes with intensive research for over a period of months, discussing a variety of possibilities with the creative team, In-house designers, production house, vendors and taking valuable inputs from everyone working at Rentickle especially the moms and dads – the parents who could actually give us the right direction which in turn ended up in having conversations with their kids as well.
All of the hard work ultimately helped the whole team curate multiple designs and themes that were just perfect to ignite the passion in young minds.

Four Creatively Designed Themes by Rentickle:
Sports Car Theme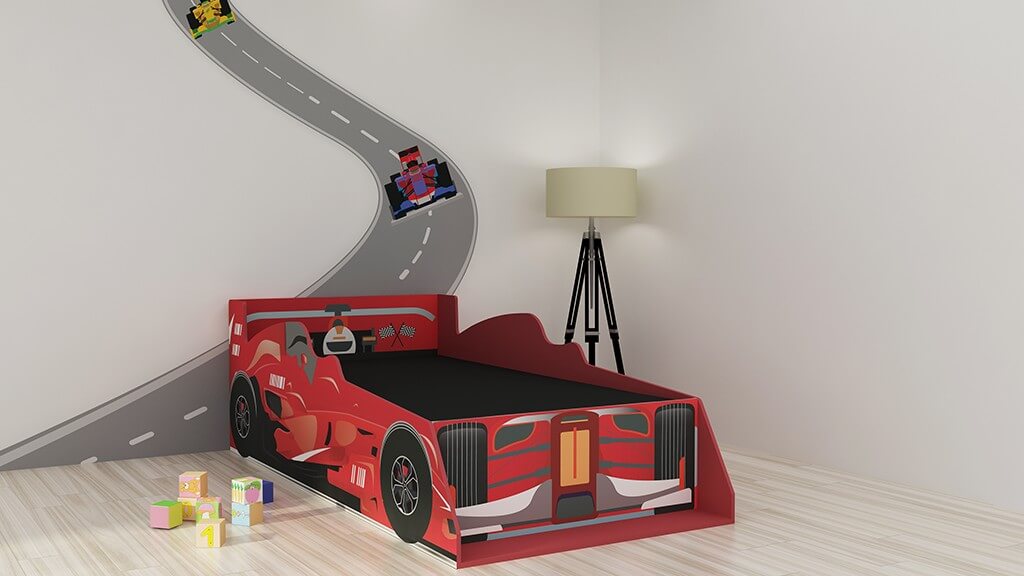 The Sports car theme was designed keeping the passionate kids in my mind, who actively reach out for their car toys and would love to have their own race car pit lane.
Jungle Theme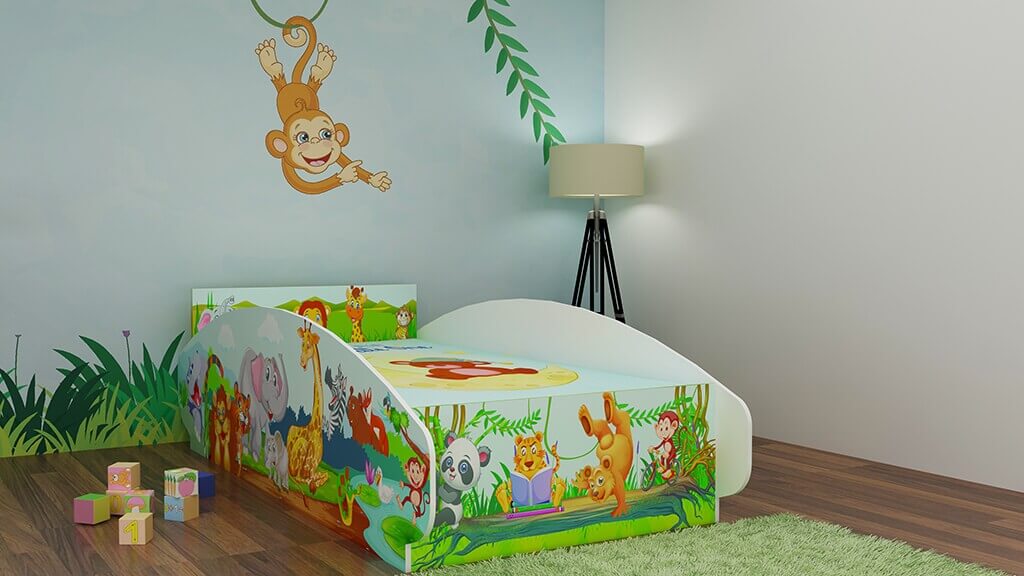 The safari theme was specifically designed for the kids who are explorers, who are curious enough to question the wildlife and would love to go on a wild safari through the mighty jungle.
Space Theme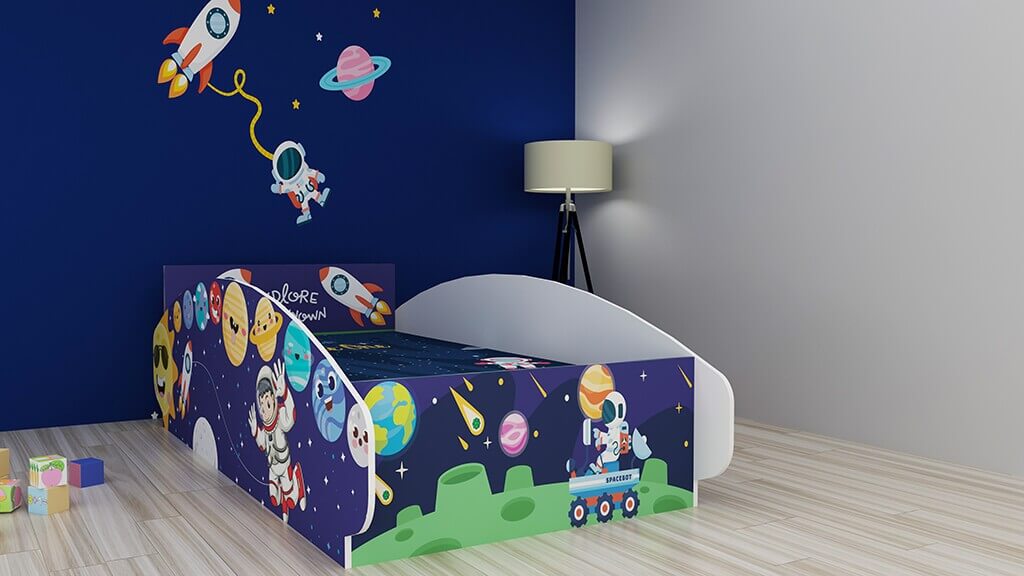 The Space theme was designed for the kids who not only are curious about the earth but also the outer space, for the ones who are eager to know about what exists and what can be found and aren't afraid to take a ride in a spaceship down the galaxy!
Aquatic Theme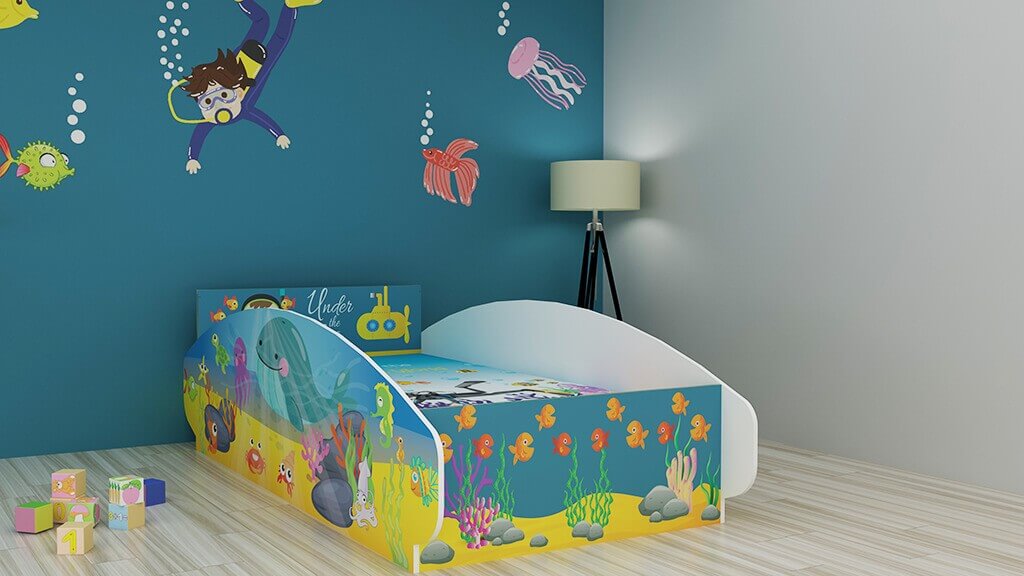 The Aquatic theme was designed for the kids who are a mystery solver, the ones who would dive in to discover the hidden treasure that lies on the seabed.
Whether your kids is an avid explorer, passionate dreamer, curious thinker or a mystery solver - these themes are well researched and ideated in order to bring out the best in all of them.
All the themes are ergonomically designed using high-quality MDF with antibacterial laminates, skillfully planned in-house with strategically placed side boards to provide utmost protection while keeping the kid comfortably tucked in for a good night's sleep.

What we promise: ?
No Compromises: Best Hygiene - When it comes to kids, we know parents value Hygiene the most, hence each of our beds come with a brand new mattress cover so that our dear kids don't get exposed to anything unhygienic. Even our mattresses are either new or as good as new!
Our baseline: Quality and Durability - We have made sure that all products are made from highest quality raw materials and our beds are strong enough to support not only your kid but also their friends when they jump on it with absolute joy! We conduct 100% Pre Delivery Inspection to ensure this standard is maintained for all our customers.
Unique Designs – Exciting and Safe - When it comes to design they are the most unique as each of these are designed in-house keeping in mind the popular and current interests of our new age kids. The design also incorporates a measure of safety by incorporating enough support on the sides to provide utmost protection while keeping the kid comfortably tucked in for a good night's sleep.

Unmatched Flexibility – "4 in 1" and 5 Day free trial - Depending on the rental duration we give your kid an option to live with 4 of our design themes in just one order! Refer to our T&Cs or simply call/chat with us to understand how we enable this. And just in the rarest of rare case, you don't like what we offer; return it for free after a 5 day trial period.